Scheduled for May 8-11, 2014 in the brand new venue Kaohsiung Exhibition Center, the Taiwan International Boat Show (TIBS) is expected to push ahead the domestic yacht builders' global competitiveness, according to John Lu, chairman of Taiwan Yacht Industry Association (TYIA).

Lu stressed that the inaugural TIBS is Taiwan's first and only specialized trade fair for the yacht industry, as well as the only indoor exhibition of its kind in Asia. The chairman added that the venue, with 800 booths to accommodate some 200 exhibitors, is expected to draw buyers from all over the world and position Taiwan as an exhibition center for yachts in Asia.


John Lu, TIYA's chairman and Horizon Yachts's co-founder and CEO.
The upcoming TIBS is certainly significant, said Lu, primarily because in Asia there is yet large, specialized exhibitions for yachts, despite yacht production in the region having consistently surged over the past years.
Expectations to see Taiwan lead the Asian market for yachts is not mere wishful, Lu said, given that the island has a very strong supply chain composed of globally competitive domestic yacht builders and related hardware suppliers, who are mostly clustered in Taiwan's southern metropolis of Kaohsiung.
Solid Reputation
Lu said that Taiwan has established solid  reputation among global yacht buyers, which is attributed to consummate production technologies insiders have developed and applied, including 3D forming processes for FRP (fiber reinforced plastic) ship hulls, metalworking, woodworking and furnishing.
Insiders' strong know-how about FRP properties and applications particularly contribute to the industry's development, according to Lu, who mentioned that FRP processing techniques have been widely applied in production of small-sized utilitarian vessels, like fishing boats, for over half a century.
Besides, quality workers also explain partly Taiwanese yacht builders' current success. Lu pointed out that Taiwanese makers have generally worked with local vocational schools and universities, including National Taiwan Ocean University and National Kangshan Agricultural & Industrial Vocational Senior High Schools, to offer internships to enrich skills of employees and attract more young workers to the industry.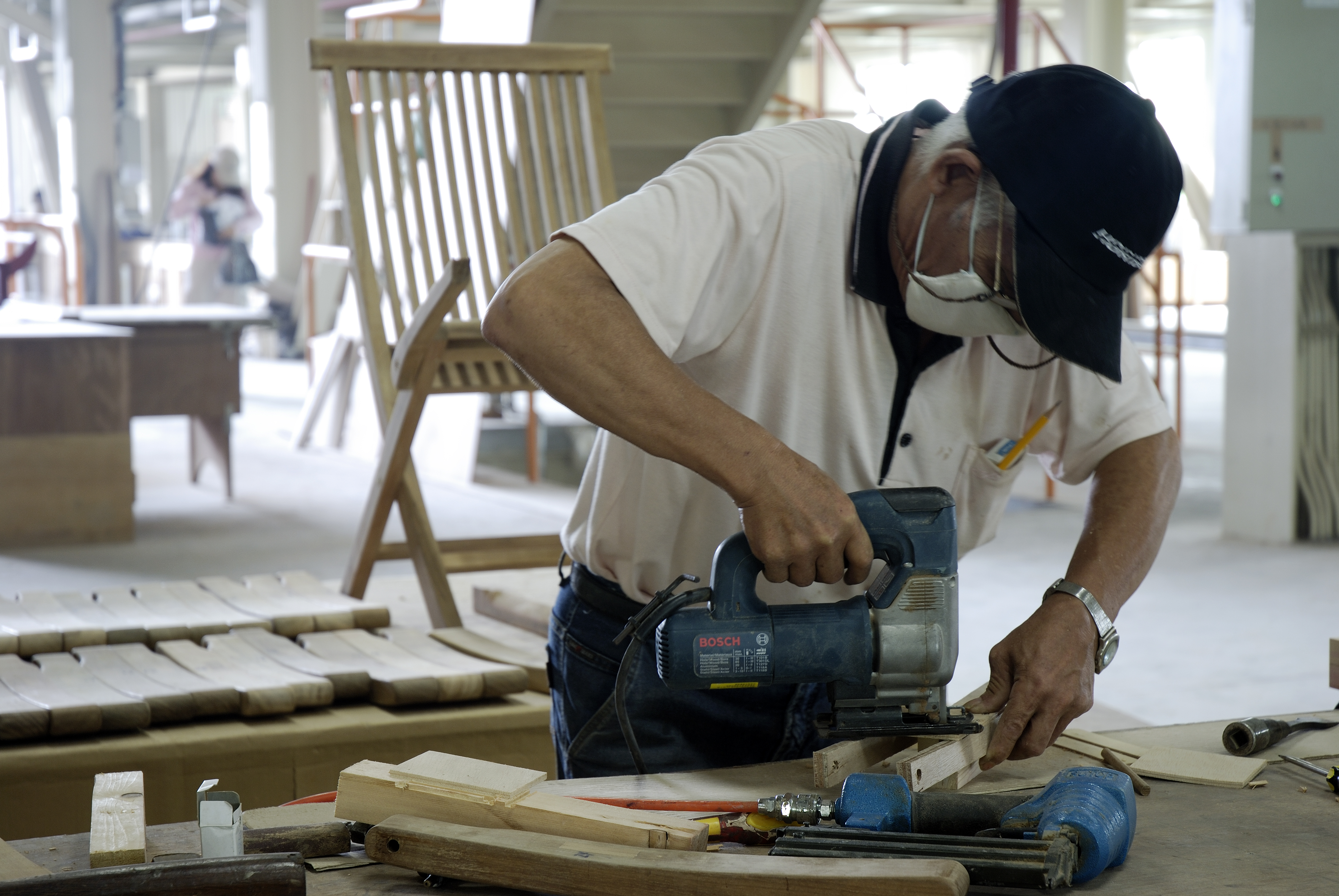 Taiwan's yacht industry competes well worldwide partly on high-quality workers with excellent craftsmanship.
Taiwan has a number of high-profile yacht makers known globally, including Horizon Yacht, Ocean Alexander, Jade Yachts, Grand Harbour Yachts, Johnson Yachts, etc.
Yacht Industrial Park
With local yacht makers being in urgent need of larger factories and dry-docks close to water to build megayachts and superyachts and facilitate trial sailing before delivery, the Kaohsiung City Government has moved to develop the South Star Yacht Industry Park on reclaimed land in Kaohsiung, where a well-integrated supply chain composed of yacht makers, suppliers of marine hardware, yacht parts and components and logistics operators will be established to boost the industry's overall competitiveness and create more jobs in the city.
Developed to enhance the industry's sustainable development to turn the area into Asia's luxury yacht manufacturing base, the park will feature not only industrial clustering inside, but also eco-friendly infrastructure and complete facilities, including solar power generation systems, large-sized marinas, dry docks, and boat launching facilities, to meet manufacturers' requirements for building megayachts and superyachts. Moreover, the park is near the Kaohsiung Port and Kaohsiung International Airport, with wide roads to be developed, which will help resident yacht makers enhance operating efficiency and cut transport costs.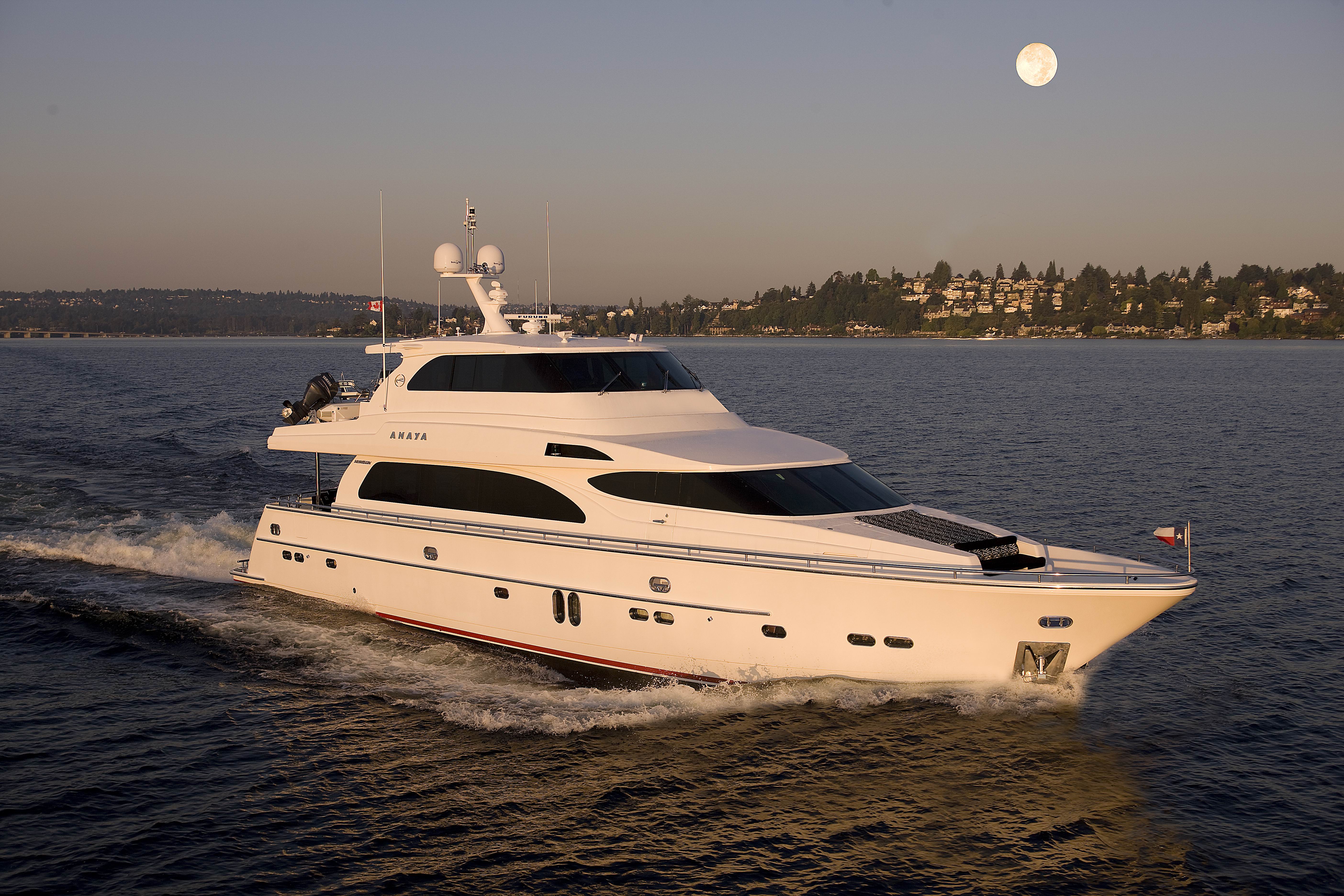 Taiwan-made yacht well received by buyers worldwide for high quality and exceptional furnishing.
Adjacent to the Kaohsiung Port Container Center, the yacht industry park is spread over 110.82 hectares, which will be divided into five districts for park administration, yacht building, support manufacturing, trial sailing, and public facilities. More notable is that the park will be developed using sustainable technologies along with professional environment quality management, monitoring and control mechanisms, to achieve a balanced development of the local economy and ecology while leveraging the industry's global competitiveness. (SC)