Besides hybrid propulsion systems and vehicle electrification, one of the most important advancements in global automotive industry is the rapidly increasing adoption of telematics. After many years of development, telematics has gained momentum and virtually all of the world's leading car manufacturers have launched mass-market services in key regions.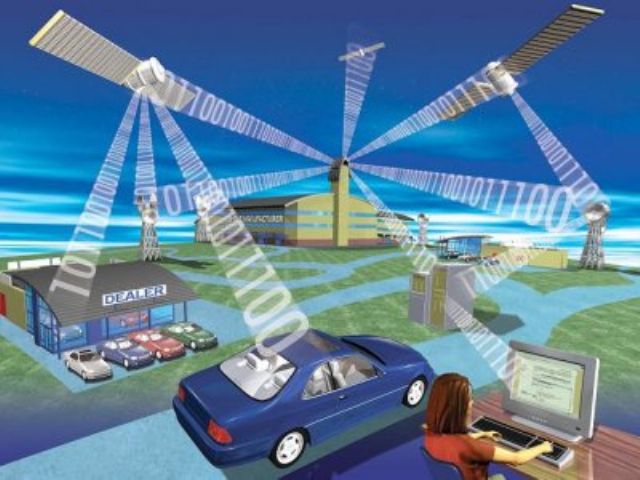 Berg Insight estimates that total shipments of embedded car OEM telematics systems reached 8.4 million units worldwide in 2013, and are expected to hit 54.5 million units by 2020. (photo from Internet)
The drivers behind the adoption of OEM telematics are both commercial and regulatory. According to Berg Insight AB, which offers premier business intelligence to the telecom industry, regulatory initiatives related to safety and security will have a decisive effect on the adoption of OEM telematics in Europe and Latin America.
The EU's eCall initiative and Russia's ERA-GLONASS will make an automatic emergency call device a mandatory safety feature in all newly produced cars. Brazil's government is pushing car manufacturers to install security tracking devices on all vehicles sold in the country through the so- called CONTRAN 245 mandate. In North America, commercial services have driven adoption of OEM telematics services that have evolved from being a differentiator to a mainstream feature offered by most car brands.
Berg Insight estimates that almost 12% of all cars sold worldwide in 2013 were equipped with an OEM embedded telematics system. North America is the most advanced market with an attach rate of around 30%. Other developed markets such as Europe, Japan and South Korea currently have attach rates of 11% to 12%. China, which has been the world's largest market for new car sales since 2010, is now also becoming a major market for telematics services with an attach rate of nearly 6% in 2013. In other regions, the attach rate is only 1% to 2%. General Motors (GM) and BMW are the leading adopters of embedded telematics, widely offering the technology as a standard feature. GM has been the leading provider of telematics for more than a decade, offering the technology as an integral part of its value proposition in North America and China. Other major car brands offering embedded telematics on a broad scale include Hyundai, Peugeot-Citroen, Toyota, Renault and Volvo.
The research firm also estimates that total shipments of embedded car OEM telematics systems reached 8.4 million units worldwide in 2013. Growing at a compound annual growth rate (CAGR) of 30.6%, the shipments are expected to reach 54.5 million units in 2020. The number of telematics subscribers using embedded systems is forecasted to grow at a compound annual growth rate of 38.1% from 16.6 million subscribers in 2013 to 158.9 million in 2020.
However, by 2020 many users will only have access to safety services such as eCall. Berg Insight forecasts that the number of active subscribers using at least one additional premium telematics service will grow to about 112 million worldwide at the end of 2020.