China Steel Corp. (CSC) recently launched the Taiwan Fastener Service Cloud, a cloud-based business matchmaking system aimed at connecting Taiwanese fastener suppliers with professional buyers throughout the world. The system is expected to help insiders fend off emerging competitors in the future.

CSC is the largest steelmaker and wire rod supplier in Taiwan. The company developed the new cloud system with support from National Sun Yat-sen University and major fastener makers in Taiwan, including Chun Yu Works & Co., Ltd., Anchor Fasteners Industrial Co., Ltd., Jau Yeou Ind. Co., Ltd., Jinn Her Enterprise Co., Ltd., and Boltun Corp.

The system was announced at a press conference attended by over 100 guests and industry insiders, including Taiwan Industrial Fastener Institute (TIFI)'s new chairman, T.H. Chang. CSC's chairman, J.C. Tsou, indicated that his company came up with the idea as a plan B to help maintain Taiwan's global competitiveness in the fastener market following stalled negotiations between Taiwan and China on a cross-strait trade in goods agreement.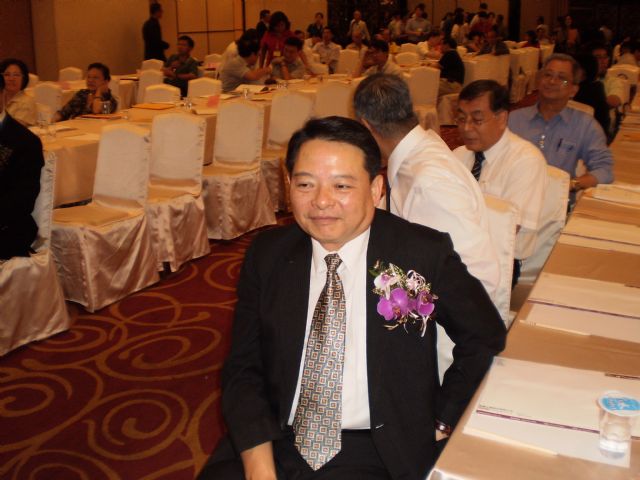 CSC's chairman J.C. Tsou
Tsou noted that the rise of low-cost Chinese competitors has been weighing on Taiwanese suppliers in the global competition in recent years. The situation is likely to worsen in the coming years in the absence of the said cross-strait agreement. CSC therefore decides to team up with Taiwanese fastener firms to set up the cloud system, in hopes of "helping Taiwan's fastener industry to better go global through the cloud, while giving overseas buyers truly easy access to the industry," Tsou said.
CSC is experienced in building private clouds systems, thanks largely to technical supports from its subsidiary, InforChamp Systems Corp., an IT system integration service provider targeting enterprise users. Tsou stressed that the Taiwan Fastener Service Cloud will help not just large-sized fastener firms to enhance their global exposure, while also providing a platform for smaller firms to showcase their innovative products to foreign buyers.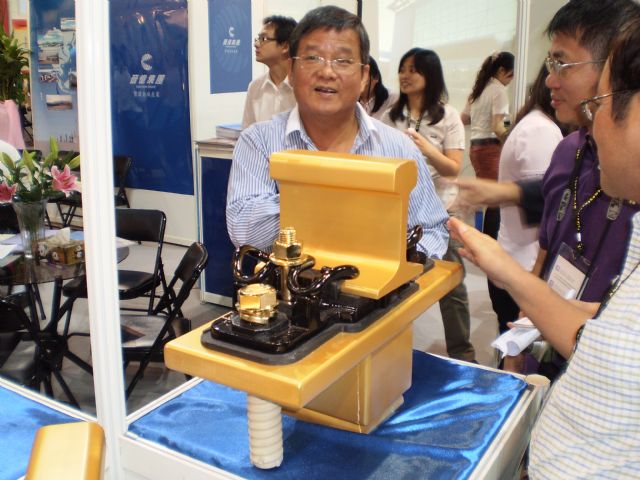 Taiwanese makers are generally moving upmarket by developing and making fasteners for higher-end applications, like high speed railway construction, aircraft and car production and medical supplies.
TIFI Chairman Chang gives the cloud system a thumb up and said that it would serve Taiwanese makers like a non-stop international exhibition for Taiwan-made fasteners. In the face of price competition from China, he emphasized that Taiwan can take advantage of the system to better impress global buyers with a distinct profile as a supplier of top-quality, high-end fasteners, especially at a time when many of leading local firms have ventured into higher-end segments, such as medical implants and aircraft fasteners.
Bright Growth Outlook
According to the latest statistics compiled by Metal Industry Intelligence (MII), a Taiwanese market research department under the Metal Industries Research & Development Centre, a semi-official R&D institute, fastener output in Taiwan reached NT$123.87 billion (US$4.12 billion) in 2013, compared to NT$95.15 billion (US$3.17 billion) in 2006 and NT$112.37 billion (US$3.74 billion) in 2010, with export value and volume of NT$115.2 billion (US$3.84 billion) and 146.1 million tonnes, respectively.
Local industry efforts to move upmarket can be seen in the rising average unit price of exported Taiwan-made fasteners, which hit NT$78.8 (US$2.62) per kilogram in 2013, up from NT$65.9 (US$2.19) in 2006 and NT$45 (US$1.5) in 2002.
MII predicts the industry's output and exports will amount to NT$124.38 billion (US$4.16 billion) and NT$115.67 billion (US$3.85 billion), respectively, in 2014, and NT$124.73 billion (US$4.15 billion) and NT$116.0 billion (US$3.86 billion) in 2015. The average export price is estimated to hit NT$79.5 (US$2.65) and NT$80 (US$2.66), respectively, in the said years.
(SC)
Imports and Exports by Taiwan's Fastener Industry by Year
Year

2006

2010

2011

2012

2013

2014
(estimated)

2015
(forecast)

Import

Value
(NT$1 Bn.)

3.33

4.16

4.47

4.56

4.29

4.76

4.38

Volume
(KG)

24,000

25,000

24,000

29,000

23,000

28,000

25,000

Average Price
(NT$/KG)

140.0

167.4

185.5

156.8

186.9

170.0

175.0

Export

Value
(NT$1 Bn.)

84.08

102.10

117.48

112.81

115.20

115.67

116.00

Volume
(KG)

1.276 M.

1.283 M.

1.426 M.

1.382 M.

1.461 M.

1.455 M.

1.450 M.

Average Price
(NT$/KG)

65.9

79.6

82.4

81.6

78.8

79.5

80.0

Output

Value
(NT$1 Bn.)

95.15

112.37

128.68

121.30

123.87

124.38

124.73

Source: Metal Industry Intelligence