Delta FRP Mfg. Inc., a dedicated composite materials maker founded in 1988 in Taiwan, is promoting an artificial stone board, noted for eco-friendliness and cost effectiveness all thanks to a very unique processing technique. 

The board is a laminate composed of a solid exterior of limestone powder and a hard, wood interior of plywood, lumber-core plywood, fiberboard, recycled wood, chipboard, coconut shell board, or plant root board.

The board is not finished with shiny coating as are most of its competing boards, making it easier to rid of scratches and superficial damage, which can be simply polished to recover the original look. 

Delta makes the board based on a unique, one-piece process, which not only reinforces structural strength of the board but also results in zero wastage.

The board delivers all the advantages of Dupont artificial stone boards, the benchmark in the sector, including smooth texture, easy maintenance, total resistance to bacterial growth, lightweight, and excellent resilience.

Delta builds the boards to customers' specifications, particularly aiming at furniture makers.

Placing strong emphasis on research and development, quality, service and innovation, the company has been able to develop innovative products in tune with customers' specific requirements.

Adhering to the objective of providing customers with optimal products and services, the company persistently enhances its manufacturing capacity by adding new production software and hardware.

It has set up solid technical strength upheld by precision manufacturing equipment, stringent quality inspection, scientific management, and well trained R&D specialists.

The company's other notable feature is carrying out full inspection of every single board before shipping.


Delta's unique artificial stone board.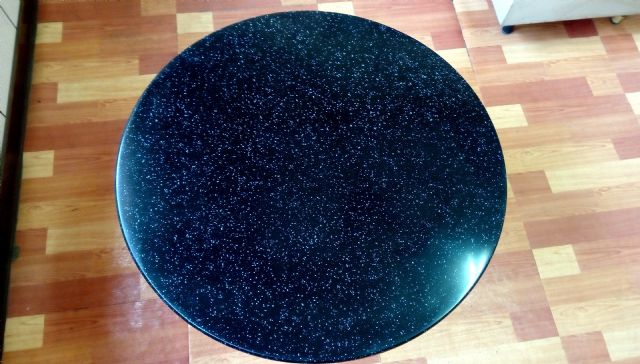 A tabletop made of Delta's artificial stone board.
Delta FRP Mfg. Ind.
No. 34-1, Alley 32, Lane 45, Yi-hsing South St., Niu-pu Li, Changhua County, Taiwan;
Tel: 886-4-737-2588;
Fax: 886-4-737-2296;
E-Mail: detalon@ms9.hinet.net.