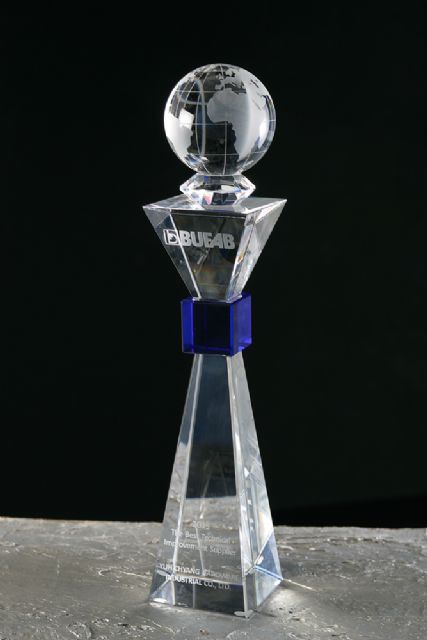 Yuh Chyang was named an excellent contract supplier for 2015 by Sweden-based Bufab Group (photo courtesy of Yuh Chyang).
Yuh Chyang Hardware Industrial Co., Ltd. is specialized in making turned metal parts with advanced CNC turning machines, measurement instrument and inspection equipment, with a ISO/TS16949 certificate.
A world-caliber supplier of its kind, the company supplies various engine and braking system parts to globally known carmakers. Last year, it was named an excellent contract supplier to Bufab Group, a Sweden-based fastener provider, underlining its consummate production skills for auto fasteners.
Yuh Chyang handles the processing of workpiece of different materials, including stainless steel, iron aluminum and copper, and with outer diameter ranging from 1mm to 100mm and length of up to 1000mm. Backed by time-tested techniques and a full line of production and inspection equipment employed in house, this company can also supply special, precision parts as required by customers and ensure high quality and dimension within a tolerance of only 0.004mm.
Not content with its current achievements, including a large base of loyal customers in different industries, Yuh Chyang continues to sharpen its R&D capability and has successfully penetrated the medical instrument sector by working out quality-approved parts and accessories. With proven manufacturing and R&D prowess, the firm is definitely a dependable partner to global buyers in custom production.
Buyers interested in Yuh Chyang may go to: www.yuhchyang.com, or dial 886-6-256-3885.