Ever since founded in 1976, L&S (Taiwan) Allied Co., Ltd. has been engaged in production of various electrical terminals, electrical tools, tool kits and wiring accessories for automotive, marine and household applications as a specialized supplier in the line.

Following over 40 years of development, L&S has achieved well-honed production capability, ample capacity and successful product diversification, to satisfy customers worldwide with fine quality and speedy delivery, as well as business integrity.

Presently, the company runs an integrated manufacturing and warehousing facility spread over 6,600 square meters in Taiwan, where advanced equipment is employed and well managed in compliance with ISO-9001 and other international standards for maximum efficiency, to provide not only products with consistent high quality, but also efficient customization and container consolidation services. Such advantages enable this maker to serve as a one-stop shop for global buyers looking for value-added manufacturing services at competitive prices.

With strong adherence to customer satisfactions, L&S has established a high profile among professional buyers from North America, South America, Europe, the Middle East, Africa and Asia Pacific.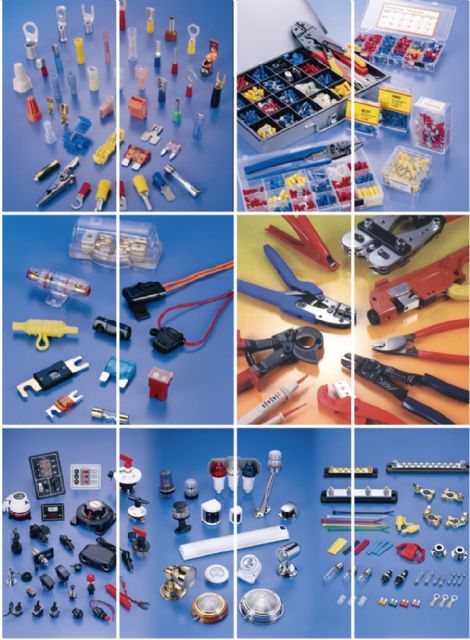 L&S' terminals and electrical parts, tools and accessories are applicable to vehicles, vessels and home maintenance.
L&S (Taiwan) Allied Co., Ltd.
P.O. Box 36-621, Taipei, Taiwan
Tel: 886-2-2406-3099
Fax: 886-2-2406-2579
Email: ls@termico.com.tw
Website: www.termico.com.tw