Besides mortise and tenon joint products, Best Friend provides wooden products with one-piece structure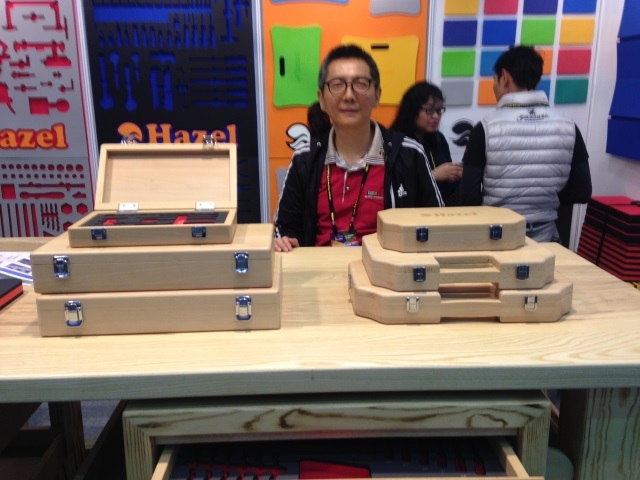 Best Friend Enterprise Co., Ltd, a professional Taiwanese PE/EVA foam manufacturer, showcased the ROHS and REACH-certificated products, like soft box, tool box anti-slip matting, tool cart anti-slip matting, and the wooden products series including tool cart and tool box, at this year's Taipei AMPA, successfully aweing overseas professional buyers with its well-honed craftsmanship and woodworking skills.
Li Chia-Jun, chairman of Best Friend, stressed that the company's wooden product series are all entirely developed with mortise and tenon structure without using any nails but adhesives properly, and guarantee a 20-year service life.
After contour milling, the wooden products go through sanding and lacquering twice, and then sanding and finishing twice as well. The complicated processes effectively keep product's surface out from some ambient factors, such as air, to help prevent oxidization and increase a lifespan.
In addition to mortise and tenon joint products, Best Friend, using the high-tech CNC equipment, offers the wooden products with integral structure as another option for the buyers.
Li said, with an experienced and professional R&D team and a sound line of production equipment like cutting machines, planers, sand mills, etc. in the plant, Best Friend is capable of providing its customers with high quality wooden products and the "one-stop production" service.
Li has been tapping the domestic market with its "Hazel" brand, with a hope of exploring another niche market as an OBM (original brand manufacturer) rather than a conventional contract manufacturer.