Best Friend Enterprise Co., Ltd. is dedicated to researching and developing package and application of EVA and PE form, with the clear goal of cementing its product and service quality. Aside from developing the fastening pads and protective foam organizers to line the interior of tool boxes, the firm is also innovating irregularly-shaped or specified-shaped foams to protect products. Best Friend's foam products have always been consistent in two things: offering organizational advantages for the user and diverse application.

All of Best Friend's foam trays meet RoHS and REACH standards. Each layer of these multi-colored foam trays go through hot-melt adhesive heating to stick firmly together, requiring no use of glues and typical adhesives. These foam blocks are milled through CNC machining, removing the need for molding.

The firm has also rolled out Taiwan-patented folding EVA foam pads for kneeling, which manufactured in a seamless one-piece design. The pads are multi-functional, light, and thin, with its foldability making for easy storage and carrying. The firm considered multiple scenarios when designing the pads, making it suitable for working, recreational, fishing environments or even at home.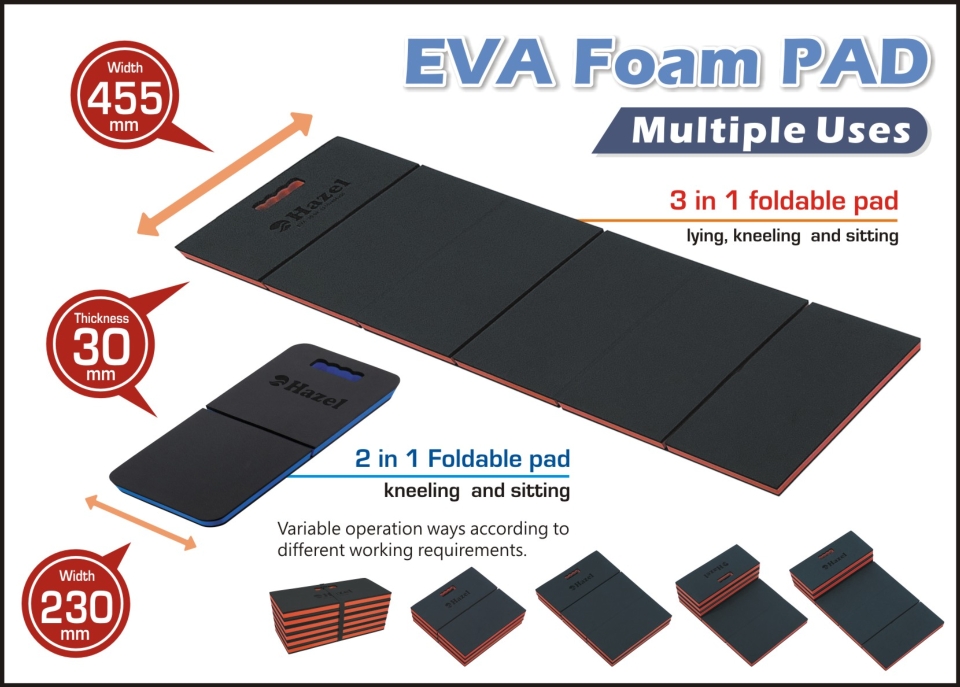 Best Friend Enterprise Co., Ltd.
No. 52, Ln. 245, Chenggong Rd., Taiping Dist., Taichung City 411,
Taiwan
Tel:886-4-2273-2288
Fax:886-4-2273-8877
EMail: sales@@hazel-tw.com.tw
WebSite: www.hazel-tw.com