Hazel upholds integrity, commitment, and continues to improve its core values, providing high-quality EVA/PE applications in hand tools and other product storage, positioning, and anti-collision packaging.

Managing its brand called "Hazel," aside from developing the fastening pads and protective foam organizers to line the toolboxes' interior, the firm is also innovating irregularly-shaped or specified-shaped foams to protect products.

The sample inspection of the foam products produced meets the RoHS and REACH inspection standards for European and American markets. The product is manufactured by CNC, and leverages the foam's own characteristics using multi-layer hot-melt lamination, eliminating the use of glue and adhesive bonding.

The patented seamless integrated molding design, light, thin, and multifunctional folding pad, can be folded and adjusted according to the needs of different work activities. Also, with its different operation methods makes the pads convenient for storage and carrying, suitable for work, leisure, home, and fishing.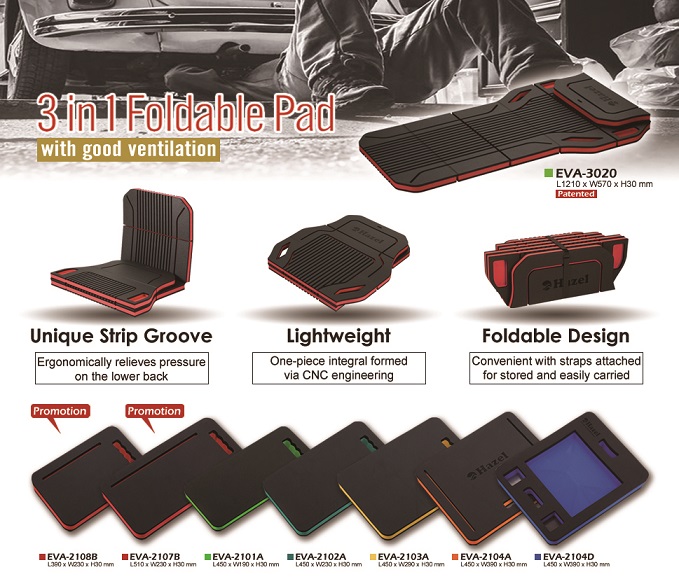 BEST FRIEND ENTERPRISE CO., LTD.
No. 52, Ln. 245, Chenggong Rd., Taiping Dist., Taichung City 411, Taiwan
Tel: 886-4-2273-2288
Fax: 886-4-2273-8877
E-mail: sales@hazel-tw.com.tw
Website: www.hazel-tw.com