AAPEX - Automotive Aftermarket Products Expo

Show Date:
2019/11/05~2019/11/07
Show Place:
Sands Expo Convention Center
201 Sands Avenue, Las Vegas, Nevada 89169, USA
Official Website
Exhibition Dates & Hours:
Nov. 5-7, 2019 9:00 AM-17:00 PM

Show Scale:
(2018) 2,536exhibitors(expected)

Exhibitors' Countries or Regions:
United States / South Korea / Puerto Rico / Canada / China / Taiwan / Thailand / Hong Kong / India / Italy / Poland (10 countries or regions in total)

Main Themes:
All kinds of auto parts and accessories
Air conditioning, car audio, anti-theft products
Electronic devices, batteries, seat belts
Brake parts, chassis, clutch, cooling system, transmission and transmission
Metal components, heavy vehicle parts and accessories, lifting equipment
Service equipment, commissioning equipment, vehicle repair tools and equipment, repair shop equipment
Automotive lighting and auto beauty products, etc.
Visitors:
47,000 international visitors (expected)
Visitors' Countries or Regions:
USA/Mexico/Canada/China/Ecuador/Trinida Tobago/Australia/Puerto Rico/Guatemala/India

Organizers:
Automotive Aftermarket Suppliers Association (AASA)
Auto Care Association

CENS E-Magazines
2019-4 Edition

TTG literally contains Taiwan's best suppliers of auto parts and accessories. If you're looking for well-made, competit...(more)

Free SampleView Ebook

2019-01 Edition

Guidebook to Taiwan Hand Tools is a guide to detailed introductions of hand tool suppliers in Taiwan to make sourcing a...(more)

Free SampleView Ebook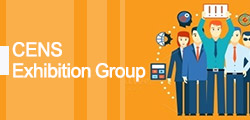 ©1995-
2006
Copyright China Economic News Service All Rights Reserved.